SCIS Attends Annual AUSA Conference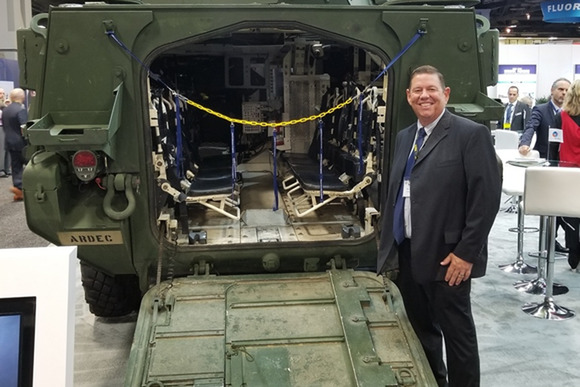 SCIS CEO Brian Jaskiewicz and Senior VP of Business Development Bill Anderson attended the 2018 Annual Meeting and Exposition of the Association of the U.S. Army in Washington D.C. last week. The event, which drew more than 32,000 people, featured panel discussions, workshops, and briefings with U.S. Army leadership.
"AUSA represents a unique opportunity for SCIS to meet with Army leadership to gain insight into Army program requirements and capability gaps," Anderson said. "Additionally, AUSA is an excellent time to network with prime contractors and other technology developers to evaluate teaming prospects and vendor offerings. It's a busy three days filled with customer briefings, teaming discussions, product demonstrations and vendor evaluations."
The Association of the United States Army is a nonprofit educational and professional development association serving America's Total Army, our Soldiers, Army civilians, and their families; our industry partners, and supporters of a strong national defense.