SCIS demonstrates new sensor integration capability at SOCOM event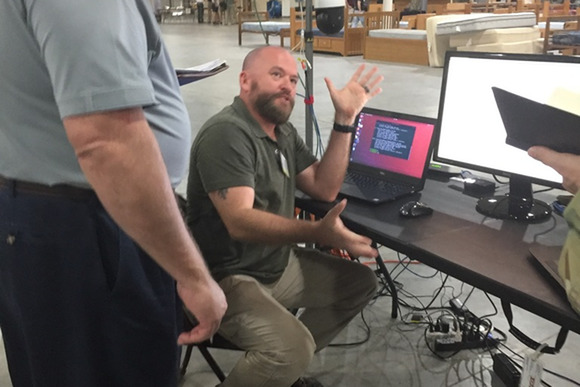 SCIS demonstrated FusionWard, a next-generation sensor network capability, at the Special Operations Command's Technical Experimentation event at Avon Park held from Nov. 5-8. The event, known as TE 19-1, featured new technology from government and industry which focused on Hyper Enabled Operator and Unmanned Aircraft Systems.
FusionWard, which leverages 'Internet of Things' and 'If This, Then That' concepts, networked a direction-finding system produced by Radio Reconnaissance Technologies, a security camera manufactured by Sunba, and a General Electrics motion sensor. The demonstration showed how sensors that were never intended to communicate with each other could be easily configured to provide a cost-effective capability.
The TE events give technology developers the opportunity to demonstrate their products to the end-users at SOCOM, who conduct rigorous evaluations and provide valuable feedback. While some of the products were very mature in terms of technology readiness level, many were in the early stages of development.
Shane McLeod, SCIS senior software engineer and developer of FusionWard, said, "Our team gained new insight into integration opportunities and how best to serve data fusion needs moving forward. We were able to prove the value of FusionWard and its ability to dismantle communication stovepipes inherent in networked systems allowing for rapid fusion of sensors, systems, and data."