SCIS Supports Flags for Forgotten Solders Display at 32nd Annual Florida Veterans Reunion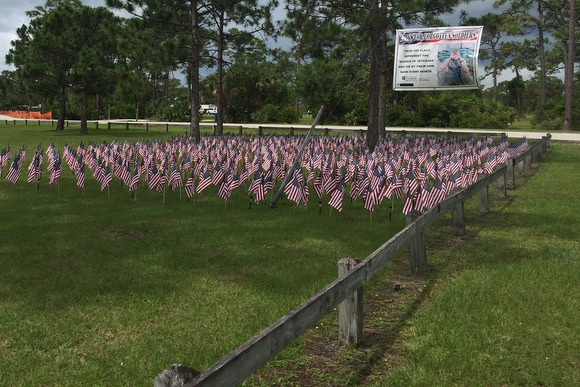 SCIS President/CEO Brian Jaskiewicz assisted American Legion Post 344 in the placement of U.S. flags for the Flags for Forgotten Soldiers display at Wickham Park on Sunday. Flags for Forgotten Soldiers is a grassroots campaign to raise awareness of the veteran suicide crisis. Their hopes are to affect meaningful change in veteran healthcare by bringing impactful displays to communities across the United States.
Flag displays include 660 flags, which represent 22 veteran suicides per day for one month. Also assisting with the placement of flags were members of the Abigail Wright Chamberlin and Commodore John Barry Chapters of the Daughters of the American Revolution. The flag display is near the Vietnam Traveling Memorial Wall, which will remain on display at Wickham Park through Sunday, May 12th as part of the 32nd Annual Florida Veterans Reunion.