Taco Tuesday at SCIS a Huge Hit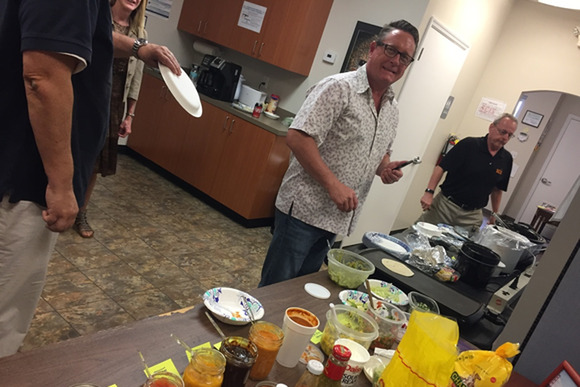 Tacos were the theme as the SCIS team enjoyed the latest bi-monthly luncheon at SCIS headquarters on Aug. 7. The taco buffet featured grilled chicken, pulled pork, fresh-made tortillas, rice, beans, and a salsa bar that included four homemade salsas.
"Everyone loves tacos," said Ken McDonald, SCIS Programs Manager and event coordinator. "We try to make our luncheons something extraordinary. It builds morale and cameraderie."
In lieu of the next luncheon, SCIS is conducting an All Hands meeting Oct. 16 followed by a guided tour of the Indian and Banana Rivers with Good Natured River Tours.