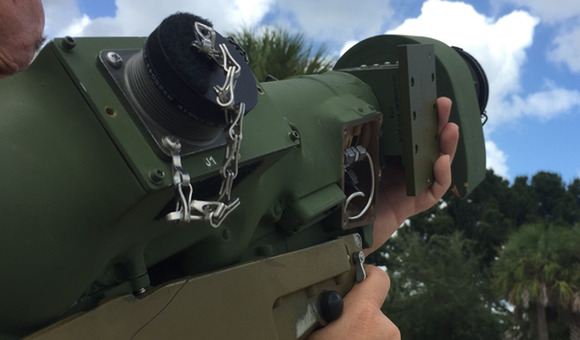 The proliferation of Man-portable Air Defense Systems (MANPADS) continues to be one of the most dangerous threats to U.S. and Allied aircraft.
Survivability and mission success depend on realistic training.
SCIS engineers are subject matter experts in counter-MANPADS simulation and training systems – including the production, software development, integration, testing, and full life-cycle support to the legacy PADS, PADS II, PADS Lite, PADS Lite-A, and PADS Backpack Instrumentation Kit (BIK) systems.
These products were the result of the integration of electro-optic (EO), infrared (IR), and imaging projects utilizing COTS/GOTS and custom hardware, algorithms, and software. Customers for these systems include Department of Defense testing and training ranges.